Really proud of this new game I've been working on along with Large Animal Games. It's an original multiplayer card-game for which my team at NBCU (Nicole Leffel and Haitham Ennasr) did the preliminary design. We then brought in Large Animal, who improved and iterated on the game mechanics and built the game in Unity.
Here's a little TV spot that the promo team at USA put together for the game that runs (usually late at night) on USA Network.

I recently used FlashBuilder 4.5 to package one of the AS3 games I designed for the Android Market.
When I started on the game, it was immediately following Apple's announcement that it would be possible to create iOS apps using Flash, so I made sure to use pure AS3, and no Flex components. The result is a pretty decent framerate. I obviously had to make a bunch of changes to the game in order to accommodate the touch-screen, but for the most part it was pretty straight-forward. Adobe even included the ability to debug the app on the device, which is awesome. (Going to iOS is a bit harder but we should be able to do it shortly.)
Fortunately, I am lucky enough to work at NBC Universal, so I had the luxury of having help from Adobe! Thanks Jens!
I chose Ghost Recon as my first 3DS game because it seemed to be the most in-depth of  the launch titles. I'm not very far along, but I'm impressed with the game's use of, and reliance on the 3D viewscreen's ability to show depth and form.
The game looks great, and includes cut scenes that all make use of stereoscopic 3D; some are cut-paper style slide shows, others are true 3D. Transitions, titles, and menus are eye-popping. In-game particle effects are mesmerizing; the smoke seems to rise right off the screen, and rockets arc up and out at you before smashing into the ground and exploding.
I switched the 3D slider off to see what the maps look like in 2D, and it's harder to get a sense of the terrain surfaces and the strategic places to hide. This is a game that is definitely enhanced by the 3DS, and suggests to me that this technology could make a big impact on handheld devices.
I've never played the Ghost Recon franchise, so I'm not tainted by expectations. Shadow Wars is a solid game that's fun and engaging. The character system is robust, and in-depth. The maps and missions provide enough challenge to require a bit of strategy. In between moments of battle, the characters engage in simultaneously charming and sadistic banter; (I paraphrase) "I know you're enjoying killing those guys over there, but save some killing for us!"
If there were more titles available at launch, I might not have chosen Ghost Recon, but I think it's a good choice for the sophisticated gamer that wants an in-depth experience that makes good use of the stereoscopic screen.
Here's a fun game I designed and programmed with the Box2D library for AS3. It features the voice of Tim Omundson from the USA Network series, "Psych."
Having access to great talent is one of the best parts of working for a TV company, and USA is really great about encouraging and supporting creative and funny ideas. The artists I work with in the digital group came up with a great 16-bit look for the game, and I think it's perfect for Psych, which is all about Gen-X references. (Yes, Gen-X means middle-age now!)
Two games I worked on this year are now online.
Monster Match is a game I designed and programmed for Character Arcade, a website owned by USA Network where I'm on-staff. The team there is very talented and this is a really fun game thanks to their input and efforts.
It's the first title using an original new game concept, loosely based on the ancient strategy game Go. Like other Go derivatives such as Othello, Connect Four, and Pente, it's simple enough for the casual gamer to pick up on the first try, but rich enough to be a nice challenge. I expect to use this concept in other gameplay styles and skins at Character Arcade.
For those who like to geek out on game design… this game is basically "Atari" in Go, where the goal is to surround other pieces by three in order to capture them. It's simple part of Go, and I'm not aware of any other games that use this mechanism. Anyone know of one?
The second game is something I worked on back in February for Oddcast. The talented people there did all the programming and graphic design, I designed the gameplay and difficulty curve. It's a memory game using the Faces ID software that police use to create composite sketches that you see on wanted posters. It appears on America's Most Wanted's website, and features some custom video of John Walsh.
I love the hand-drawn composite face art, which was apparently drawn in the early 80s resulting in some pretty funny looking characters.
Here's a drawing I did of myself, as a 70s porn star.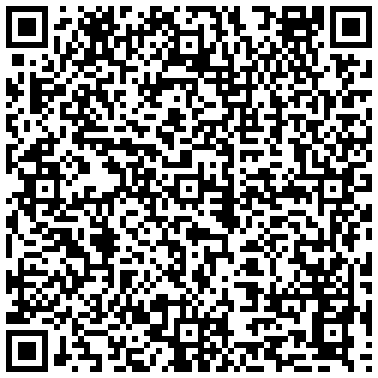 Seattle game maker, Valve Software has released updates for all 9 player-types in my favorite cartoon shoot-em up, Team Fortress 2. At $20 for the initial purchase and no recurring fees, Valve has kept the TF2 fan-base growing over the past two years by releasing free updates. New weapons and abilities that keep the game balanced, while making it more fun for more people. Oh, and free comic books.
Valve makes their money through new players, not current player subscriptions. As a result, the current players spread the word for free. Go figure.
Other game franchises might have released these updates as a new product, called it TF3, and charged another $59.99. Valve has had a number of hit games, including Left 4 Dead, the highly acclaimed Half-Life series, and Counter-Strike: One of the biggest selling multi-player games ever. So maybe they don't need to charge for updates.
I happen to be an enthusiastic TF2 player. The game has been the best $20 I've ever spent.

More about TF2 as a service from the Develop 2010 conference. (via Shack News.) http://www.shacknews.com/onearticle.x/64739
Valve Software: http://www.valvesoftware.com
The Engineer Comic http://www.teamfortress.com/loosecanon/
This is really cool. I don't know the whole story yet (and there may not be much of one,) but Patrick of Patched Reality is at the ARevent conference in Santa Clara, and he sent me a message saying that Will Wright played the AR game that Patrick and I developed together. (I designed it, he programmed it.)
Here's the proof!
Judging from the above photo it looks like he got to at least level 4.
I have completed development for the new card game I designed, Laugh Riot!
This is a project I started working on many years ago, so I am really excited about it. I think it's a fun game, and so far, all the playtesters have had a great time, laughing their asses off.
I used a payment system called Kickstarter to fund the first run of decks. Kickstarter uses a "pledge" system, where "supporters" can pledge money, but that money isn't charged to your credit card until the project end-date, and only IF the goal is reached. It's a perfect system for what I am doing, since I can't afford to print decks unless I know people will buy them.
The first 100 decks have been printed. If you're interested, please visit www.LaughRiotGame.com, and consider making an order. For the price of two movie tickets, you'll get a card game that up to 10 people can play over and over, in the comfort of your own home. (That means you can play NAKED!)
I recently completed the game design and implementation of a new Augmented Reality puzzle game for A&E television. I worked closely with the extremely talented programmer Patrick O'Shaughnessey, who I have worked with on-and-off since the mid-nineties. We did the project for a new agency called Circ.us.
It's an innovative project, and here's why: Unlike most other examples of Augmented Reality, we created a simple puzzle game that uses the marker itself as the input device. To Patrick and I this seemed like a pretty obvious thing to do, but apparently there are not a lot of other examples that do the same (at least not outside of academia.)
Augmented Reality is in a sort of awkward adolescent stage… the printed marker is clearly not an ideal way of doing things, but it's all we have right now. So in order to make the best use of that limitation, it just seemed to make sense to take advantage of the toolkit's ability to recognize how the marker is oriented. (It helps that Patrick is such a great programmer.)
Although our example is pretty simple, and the game mechanics are that of a child's toy, I think the experience itself turns out to be pretty good one. I imagine that using the marker as the input device will probably catch on with other developers.
Hopefully we'll be able to do some much more interesting AR for smart phones and other devices soon.
Game Credits: