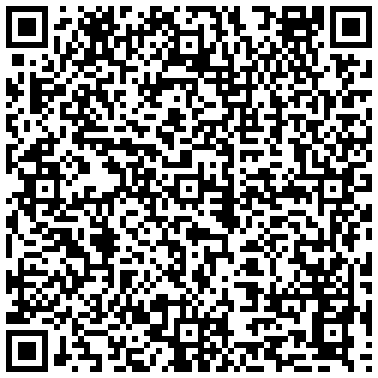 Supposedly leaked, but it's a promotional video for a game that's been out for a year. I doubt Valve will mind.
The ILL Clan's latest series, Tiny Nation is on it's way to the Oscars… we hope.
I co-founded ILL Clan animation studio in 1998 along with Paul Marino, Manu Smith, and Frank Dellario. Frank is still at it, with Paul Jannicola, Kerria Seabrooke, and Tom Donelly. Tiny Nation is a machinima feat of strength (a.k.a. 'tour de force.' But why speak French when we don't have to?)
It's funny and subversive, and it looks great.
Looking forward to more great work from the ILL Clan.
It's not so easy to type random words into a search engine or web browser. So if you're unemployed and looking for some random webpages you have to get creative.
But it's easy to type random TinyURLs, since they are made up of random numbers and letters. I stumbled upon this recently when talking to a friend about TinyURL over IM, and typed an example. Just out of curiosity I clicked the resultant link to discover that the University of Greenwich is looking for an offshore hydrocarbon mapping engineer. http://tinyurl.com/376453
Who knew?
So I started typing in some more random TinyURLs and here's what I found…
a viral app where you can add your own subtitles to a Bollywood movie clip
http://tinyurl.com/jk76o
Human beatboxer, Kid Beyond, demonstrating an Ableton sampler
http://tinyurl.com/9345g
a helpful list of "Jewish Motorcycle" related websites on google
http://tinyurl.com/8132q
An insightful (if somewhat bitter) comparison of The Matrix and Dark City, auto-translated from the original Spanish, complete with side-by-side images.
http://tinyurl.com/3yk87
some lovely (and slightly racy) pictures of Japanese fruit and nuts
http://tinyurl.com/896tv
I could go on and on (since I don't have a job,) and TinyURLs are practically guaranteed to be good since it wouldn't be a TinyURL unless it was awesome enough for someone to share it.
If you find anything interesting, post it to the comments.
My mother is 64 and has enjoyed playing games since I installed Tomb-Raider on her purple iMac in the late nineties. A few years later, when I got a GameCube, I gave her my old N64, and on a recent visit, I gave her the GameCube.
She has an unusual relationship to her games that I thought I'd share here, which is best illustrated by some quotes:
Resident Evil 4:
He saved a dog. But then those men tried to kill him, and he shot them. See those are their dead bodies.
Oh, I didn't know they were supposed to be zombies, I just thought they wanted to kill him.
This is silly, why can't he walk up that incline? It's not that steep.
Tomb Raider – Legend:
Oh, I'm so excited to have Lara back in my life!
She was on the edge of a cliff, and she couldn't reach the rope to swing across, so she kept falling and dieing.
Zelda Ocarina of Time:
The little boy went in the whale's mouth, but then he kept getting shocked by those damn jellyfish.
He has to throw the bomb in the monsters mouth, but it's too hard. You do it for me!
As you can see, she doesn't relate to the game characters as herself, the way most gamers do. I asked her why, and she said, "Well, it's not me. I don't look like that."
She also was just talking about games recently and said, "I think I know why I like those games so much. They put me in another world, like an alternate universe to escape to, and it's a lot more fun than my boring life."
Here's a funny collection of what happens when you let a computer do your photo editing for you. I've collected these over the years as I've spotted them, and it seems that their algorithm has improved lately, so most of these are old but ironic nonetheless.
Move your mouse around the page to read my silly commentary, and feel free to add your own captions in the comments.
Enjoy.